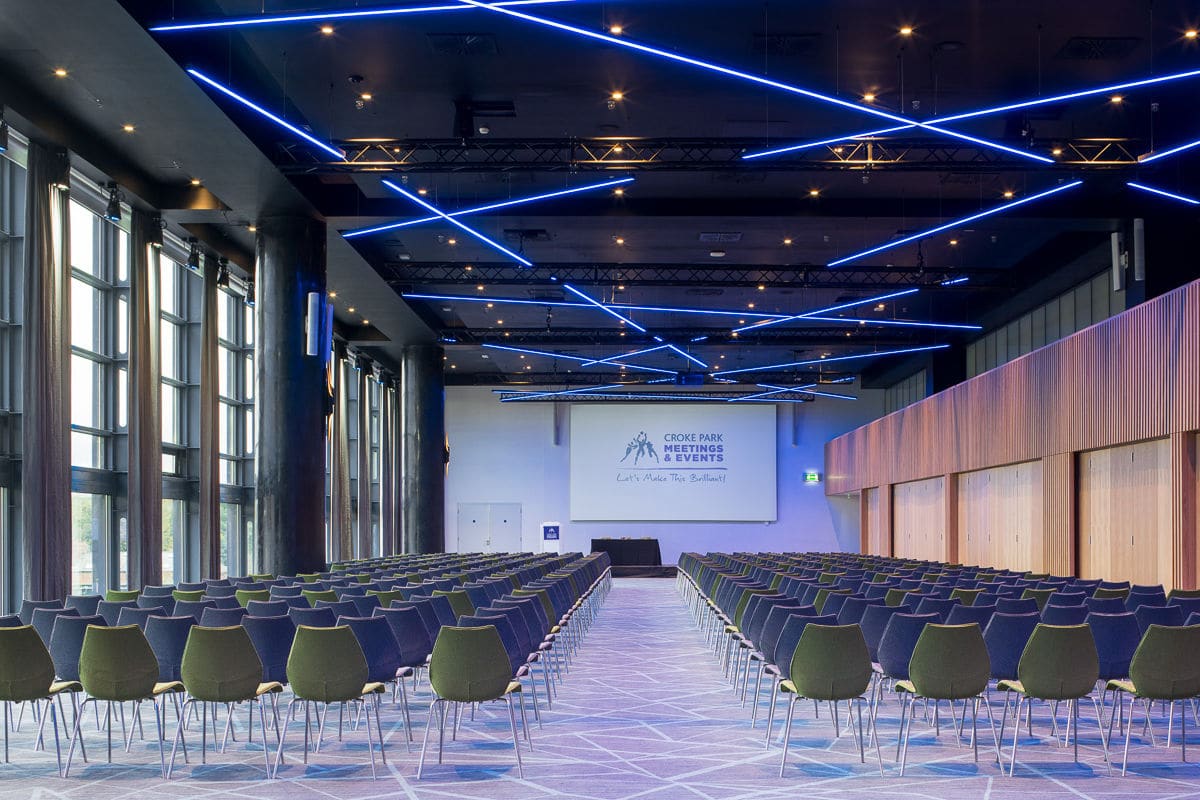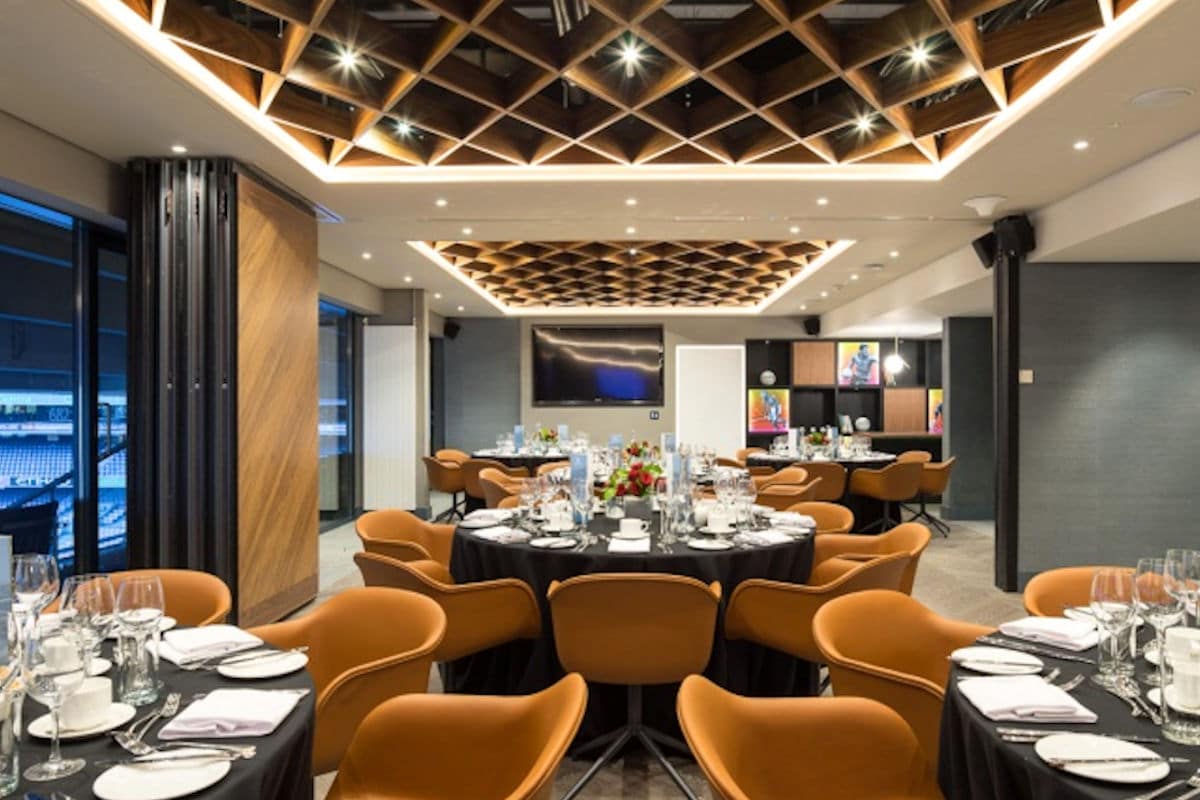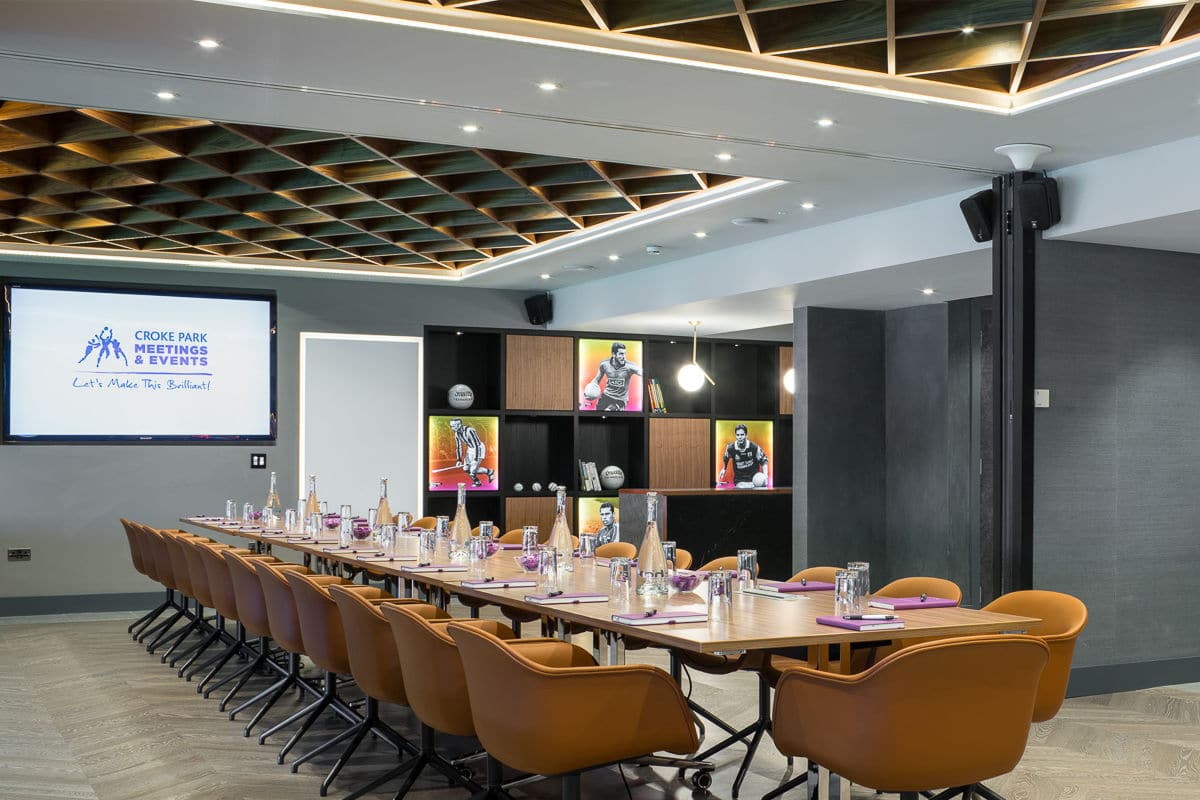 Croke Park Meetings & Events
Dublin
'Unique, flexible spaces, excellent service and exceptional value for money.'
Over 5,000 sqm of event space including eight large suites and over 90 individual meeting rooms
This stylish venue can cater for an intimate board meeting or a reception for up to 2,000 guests
A great location, just 15 minutes from Dublin Airport and five minutes from the city centre
232 luxury bedrooms at The Croke Park, directly across from the Hogan stand (so no latecomers to morning meetings!)
Activities for groups include teambuilding at the GAA Museum, Stadium or Skyline tours
More than a stadium, Croke Park is Ireland's greatest amphitheatre.
This truly is the beating heart of Irish sport and culture. It's this living legacy that makes Croke Park one of the world's most unique and versatile venues to bring people together to inspire and entertain.
With over 5000 square metres of flexible space over 110 rooms, Croke Park offers more unique amenities and time out options than any other.
The largest event space, The Hogan Suite, comfortably caters for up to 350 people cabaret style with ceilings of almost 6m and natural daylight from the floor-to-ceiling windows. The suite also benefits from panoramic views over the Dublin skyline.
The Hogan Suite is brimming with high-spec features, outstanding HD WiFi connectivity for up to 40,000 devices simultaneously, motorised trussing system, dramatic LED lighting, customiseable stage and two of the biggest screens on offer in an Irish venue.
With 1645 sqm of event space, The Hogan Mezz is ideal for conferences, exhibitions and evening functions. The Hogan Mezz can be divided into two smaller rooms, book-ended by the Nally and Davin suites which are excellent breakout options.
The campus is located just 15 minutes from the airport and 5 minutes from the city centre.
With their dedicated events team, everything is possible.
Croke Park, Dublin 3
Ireland
The Latest From Croke Park Events…
We spoke with the team at Croke Park Events to pick their brains on some creative ideas to make a delicious impact at your next business event…
read more
We're delighted to announce that Oddfellows On the Park has appointed us to head up sales campaigns for the recently launched Cheshire hotel.
Escape the drizzle and indulge in a little relaxation at the stylish new Oddfellows On The Park.
A few tips on how to make your conference stand out from the crowd…